A World First System
 We have a world first, modular Private Office POD system that allows us to add or remove dividing walls between Private Office PODs.
We can assemble your private office to suit your size requirements by adding or removing dividing walls between PODs.
To compare, many other office spaces have private areas that have fixed walls, so when accommodating a certain number of people you are either:
Crammed into a space too small or,
Paying too much rent for a space larger than you need or,
Experiencing difficulty moving offices to suit your business when it grows or downsizes.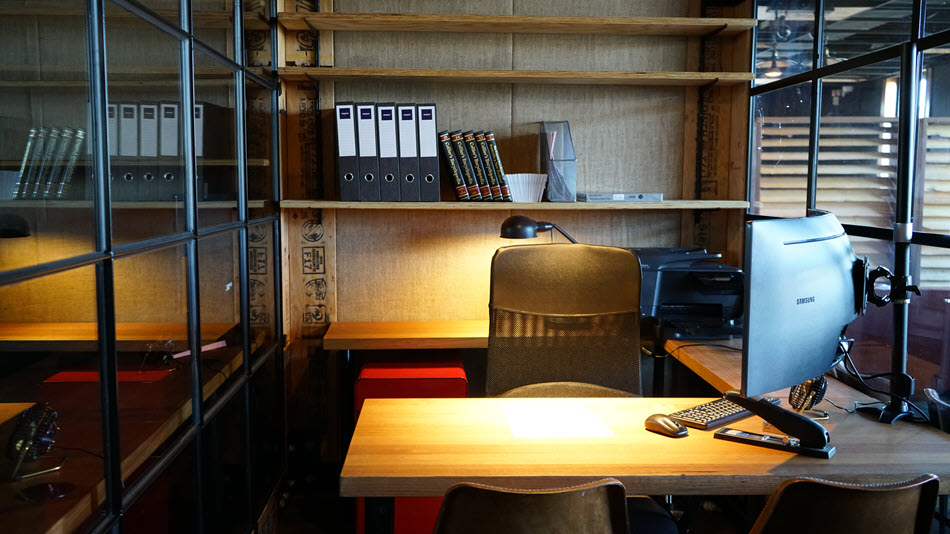 Private Office POD Features
10 AMPS of 240v Power per POD feeding 1-3 Power Towers. Each have 12 GPOs (General Power Outlet) and 2 USB plugs
Adjustable shelves
Filing cabinets available
Venetian blinds available for complete privacy
Air inlet vents, exhaust fans, cooling fans
Acoustic baffles in the insulated roof of each POD
Adjustable desk heights
Modifiable office chairs upholstered with high air flow materials
Internal Garden available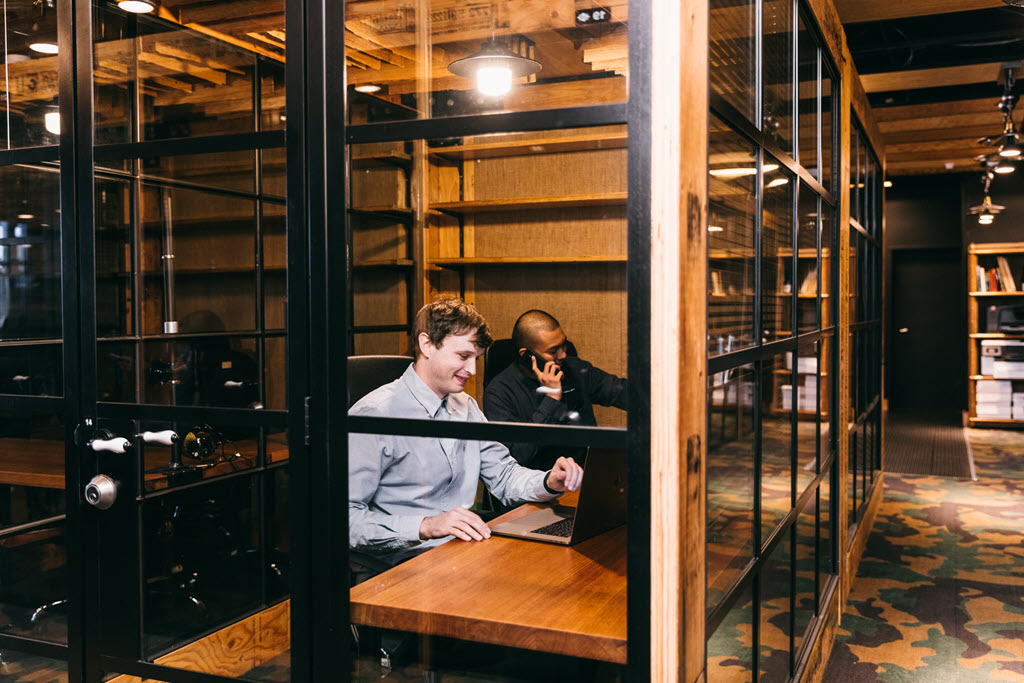 Private Office POD Features
10 AMPS of 240v Power per POD feeding 1-3 Power Towers. Each have 12 GPOs (General Power Outlet) and 2 USB plugs
Adjustable shelves
Filing cabinets available
Venetian blinds available for complete privacy
Air inlet vents, exhaust fans, cooling fans
Acoustic baffles in the insulated roof of each POD
Adjustable desk heights
Modifiable office chairs upholstered with high air flow materials
Internal Garden available
Small, Modular PODs
Small, Lock up offices – can join up to 8 together. Each POD can occupy up to 2 people which means there is the potential for a team of up to 16 people to be accommodated.

*ex GST
Large, Modular PODs
Large, Lock up offices – can join up to 8 together. Each POD can occupy up to 3 people which means there is the potential for a team of up to 24 people to be accommodated.

*ex GST
Small, Modular PODs
Small, Lock up offices – can join up to 8 together. Each POD can occupy up to 2 people which means there is the potential for a team of up to 16 people to be accommodated.

*ex GST
Large, Modular PODs
Large, Lock up offices – can join up to 8 together. Each POD can occupy up to 3 people which means there is the potential for a team of up to 24 people to be accommodated

*ex GST
Contact DeskPlex
Cnr of Richmond / Abbotsford / Hawthorn / Kew
22 Church Street
Hawthorn 3122
5 Star, Unique Designer Offices