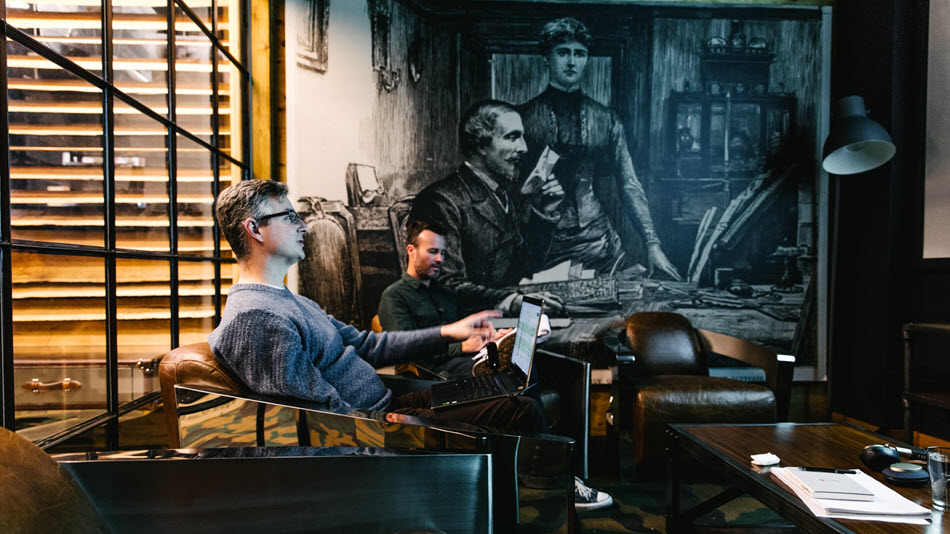 Traditional Meeting Rooms
We have 6 meeting rooms on the ground floor.
When vacant, they are FREE to use as part of our monthly desk/office plans.
Each room has an HD projector (with AV) and a large pull down projector screen.
The rooms are divided by removable soundproof panels rather than permanent walls. This way, the rooms can be interconnected and gives you various meeting room size options.
Book a meeting room via our calendar.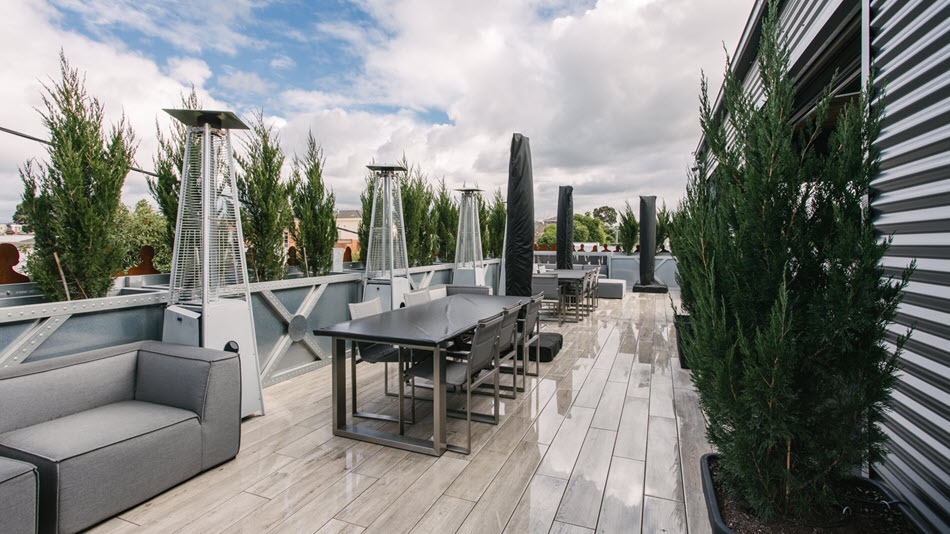 Outdoor Meeting Tables
If you wish to take your meeting outside, we have 5 x 8 person outdoor tables on the deck upstairs.
Not totally private, but a better privacy situation compared to holding the same discussion in a restaurant.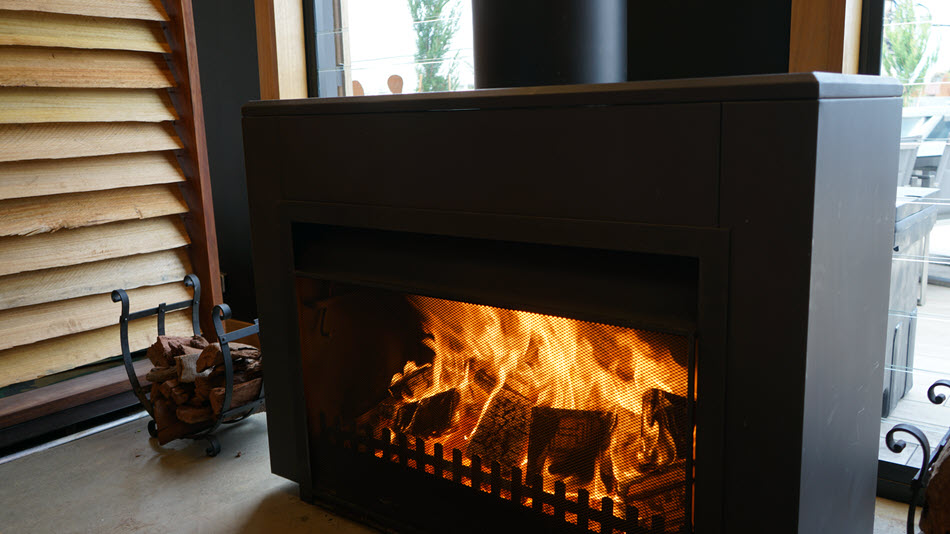 Chat Around The Fire
These areas cannot be booked and you cannot take over the fireplace area.
But if there are not a lot of Fellows (members) around, it can be a good venue to catch up.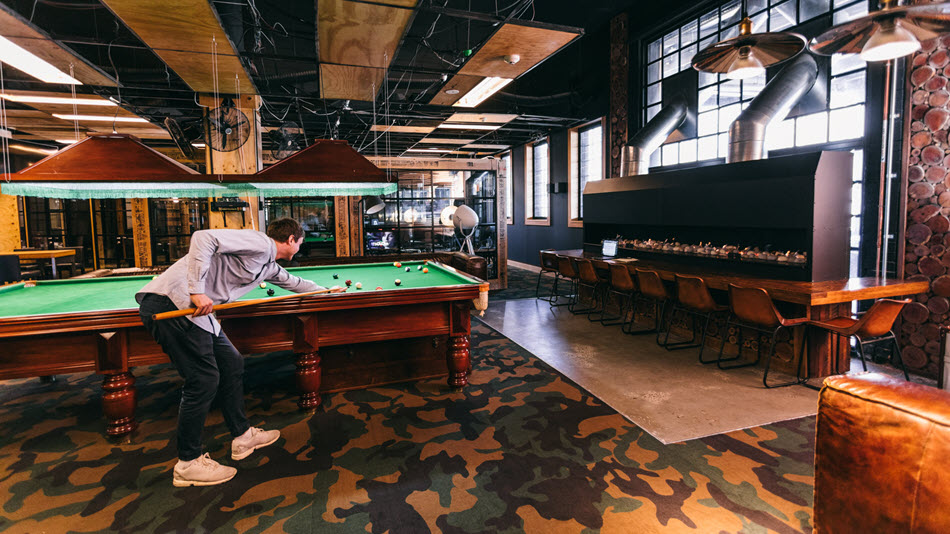 Discussion Over Billiards
Chat to your client or team over a game of Billiards.
We try to help privacy by playing music, but at the end of the day it is certainly not a private conversation. Leave this for the less confidential stuff.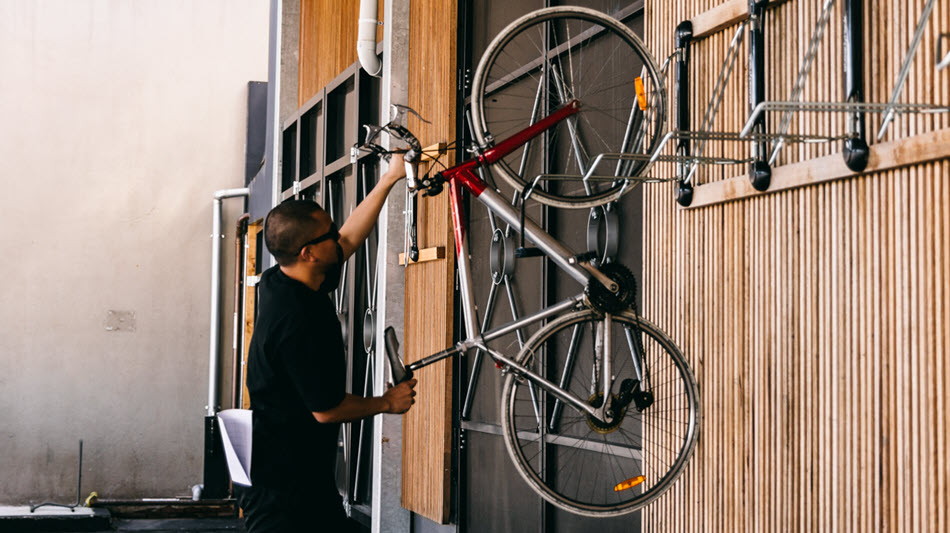 Ride Around The River Using Our Complimentary Bikes
Exercise, fresh air and total privacy.
Take advantage of being one minute away from one of the most scenic bike tracks in the world.
Contact DeskPlex
Coworking Hawthorn
16-22 Church Street
Hawthorn 3122
Follow us & let's stay in contact on social!