One of the definite upsides to working from home is that you get full control over the speakers. Here are 9 playlists that will give your home office that relaxed-café kind of vibe.
1. The Ultimate Jazz Playlist by Kellin Hanas
There's something about putting on some jazz while sipping your coffee that brings a certain type of European-sophisticated mood to your day.
It's also the perfect playlist for when you have to focus as there aren't many lyrics to distract you.
The soft notes coming from a saxophone or piano are the perfect accompaniment for when you're concentrating hard on something but still want some sort of background noise.
2. Work from Home with Nina Simone by Nina Simone
This is an album instead of a playlist but was too good to not include. The magic of Nina Simone isn't exactly a secret, but this selection of songs in particular is perfect to work to.
3. This Is: Matt Corby – Spotify
The beautiful and transcendent tunes of Matt make him worthy of having a whole playlist devoted to him.
The odd sounds of nature and wind chimes will make you feel as though you're outside in a fairy-lit garden.
4. The only summer playlist you'll ever need – Georgia Niederer
You could almost imagine you're at a festival listening to this guitar-filled combination of songs. Close your eyes, maybe plug in some UV sunlights and you're there.
The perfect playlist if you're in the mood for some escapism on a particularly dreary working-from-home day.
5. Norah Jones & coffee morning by Kathleen Kennedy
This playlist will serenade you with the beautiful voices of singers like Leon Bridges, Corinne Bailey Rae, and of course the lovely Norah.
It's the perfect playlist to throw on in the morning while you're getting ready for work or when you sit down and begin the workday with your morning cup of coffee/matcha latte/wine.
6. Unwind 00s by Spotify
Let Jack Johnson, John Mayer, Alicia Keys and others take you down nostalgia lane with their classic tunes from the start of the century.
The perfect playlist to have playing calmly in the background or up loud so that you can belt out the songs you'd forgotten you loved.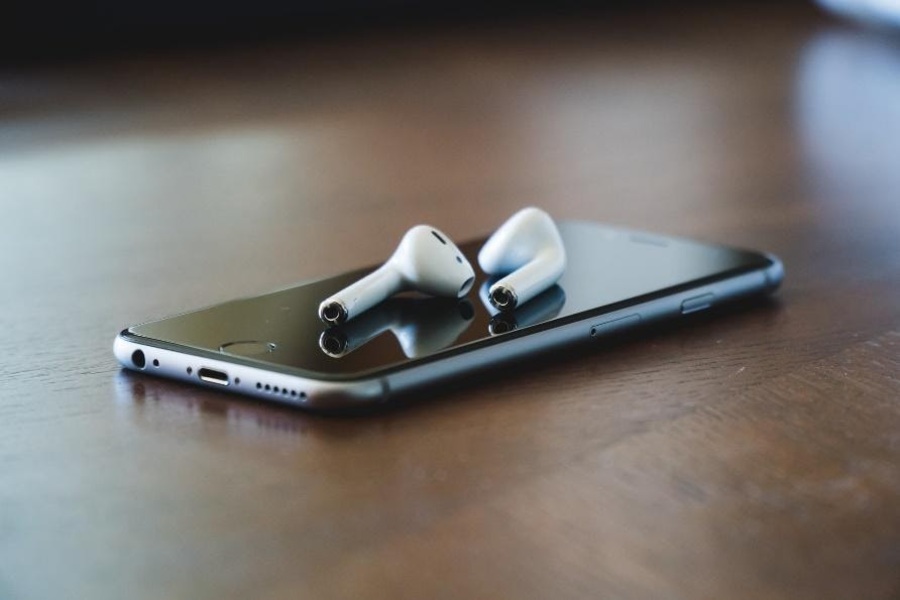 7. Do she have a soul by Ben Shapero
If you're in the mood for some old-school groove, then this is just the playlist for you. From James Brown to Macy Gray, it's jam-packed with goodies.
Use this playlist when it's Friday afternoon and you're in the mood for the odd belt-out.
8. Your Favourite Coffeehouse by Spotify
The name says it all with this playlist. These songs are as smooth and creamy as a coffee itself, perfect for the days where you need some music to warm you up inside.
9. Binaural Beats – Focus by Spotify
These beats work by playing 2 different tones in each ear, which is then turned into one unique sound by your brain.
The idea behind it is to sync your brain up with the frequency of the music and therefore help it to operate at a higher, more consistent rate.
At the very least they can be a calming noise to have on and help you to stay in the 'zone'.
Author – Madeleine Goodman
With a background in Sales and Psychology, Maddy combines her knowledge & love of words to bring us all of the things we need to know on how to survive modern day working life. She currently works as the in-house writer at deskPlex.