If you're a dedicated dog parent, you'll know that one of the worst parts of your day can be leaving your dog to go to work.
Closing the door while they stare at you with a look of sadness and disbelief on their face never gets any easier.
However, it turns out that our prayers are slowly being answered as there are more and more dog-friendly offices popping up all over Metro Melbourne.
We might be working from home for the moment, but when things go back to normal it's definitely worth looking into somewhere that will take your pooch.
The place to be for all working dogs around Hawthorn, Deskplex is relatively new to the coworking space but is making waves with their funky interiors and endless amenities. There's a vet just across the road and also 'bath days' at the office where any hard-working dogs that deserve a spa day will get a free wash and dry. They even feature some of the dogs on their blog.
These guys have 3 modern co-working offices in Richmond that are not only dog-friendly but also family-friendly with baby-changing facilities.
Well-suited for young parents who are trying to work at the same time as juggling human and fur-babies.
This animation and motion graphics studio is perfect if you're a creative looking for a place to work. There's a tonne of space for you and your doggo to roam, plus it's situated in beautiful South Melbourne.
This industrial style coworking space offers no-nonsense, sophisticated spaces in both St Kilda and Balaclava. If you're looking for somewhere that screams Melbourne, this is it.
We're not sure whether the dogs are allowed on the leather couches, but they do look very comfortable.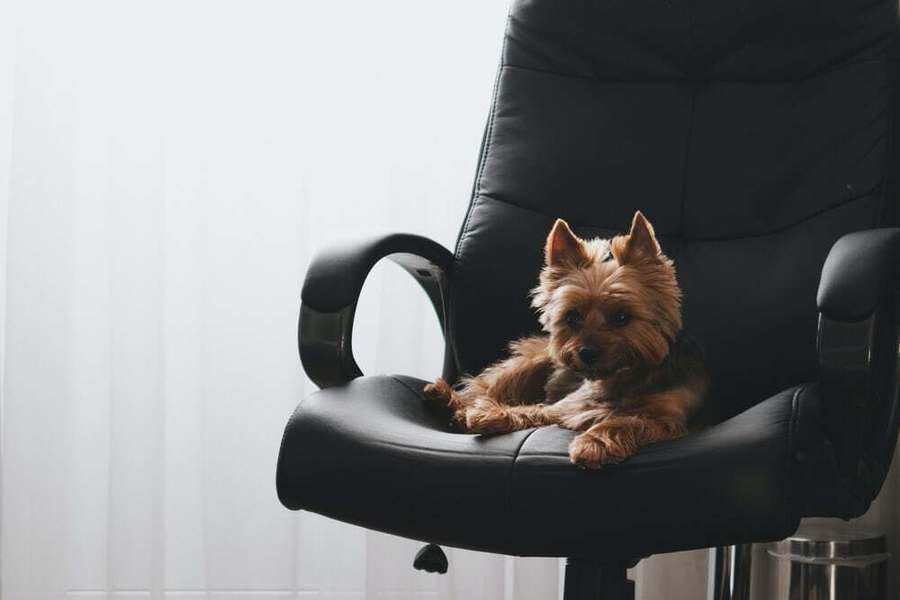 5. One Roof Women
As the name suggests, this place is run by women for women (including the furry ones).
Begun in an Airbnb rental, this female-led business network quickly grew and are now operating online while awaiting the opening of their new location in Southbank.
6. South Hive
Another South-Melbourne hub, South-Hive is a coworking space specifically designed to help humans and their pups thrive by providing plenty of natural light, greenery and space.
7. The Circle
This circle is an inclusive one, inviting workers and their dogs to collaborate and work under the same roof.
The quirky interiors of the office space match its Collingwood location.
Hipster dogs with bow-tie collars and a developed espresso palette would fit right in here.
8. CoWork Me
This colourful and modern building in the heart of St Kilda will have you and your fur-child excited to go to work every day.
There's even quiet spaces dedicated for students to get their work done or listen to lectures.
9. We Work
WeWork barely needs an introduction as the founder of the coworking movement.
However, you might not have known that you're able to bring your dog along to any of their various Melbourne locations
10. Exchange Workspaces
If you're looking for something around Richmond or South Yarra, then these offices are perfect.
Enjoy the industrial surroundings and being able to step out onto Swan or Chapel street for after-work drinks (hopefully there are some dog-friendly pubs and restaurants nearby too).
Author – Madeleine Goodman
With a background in Sales and Psychology, Maddy combines her knowledge & love of words to bring us all of the things we need to know on how to survive modern day working life. She currently works as the in-house writer at deskPlex.